Main various high-strength standard and non-standard fasteners
Jiangsu Yonghao High Strength Bolt Co., Ltd.
---
The company mainly produces M4-M120 high strength bolts, nuts, all kinds of special-shaped bolts and low-temperature -50 degrees impact test bolts. Products are widely used in elevator, bridge, high-speed rail, military, wind power, nuclear power, UHV and other industries
MORE ···
Main various high-strength standard and non-standard fasteners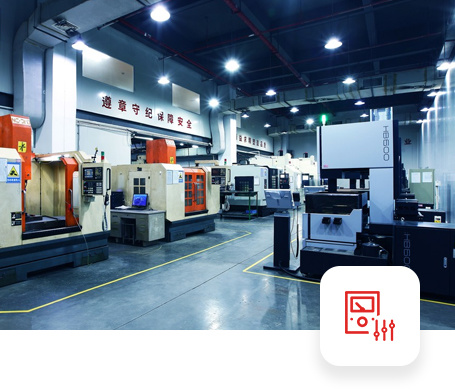 Processing Capacity
---
Existing various equipment 400 sets, the company has strong technical force, complete production equipment, reliable product quality.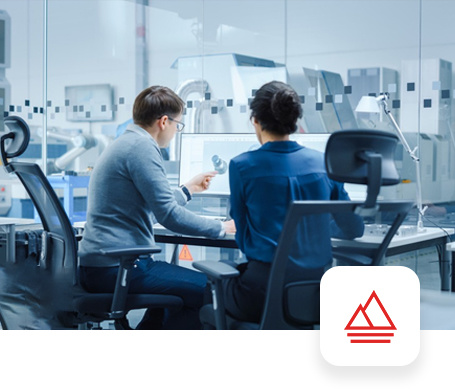 Research and Development
---
With advanced production technology and scientific management, the technical team works closely with domestic colleges and universities to continuously improve products.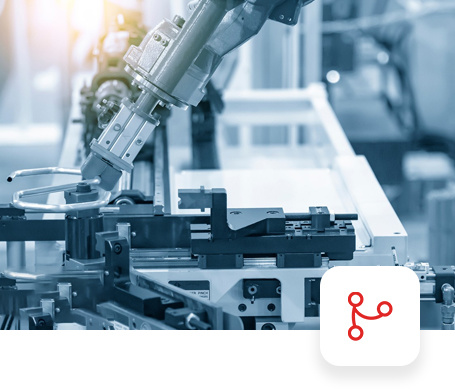 ---
Has passed ISO9001:2015 quality management system certification, the company has high-quality staff 680 people, senior engineering and technical personnel 60 people.
What are the classification and use of high-strength bolts?
---
High-strength bolts are special bolts made of high-quality carbon steel or low-alloy steel. They are called high-strength bolts because of their high strength. High-strength bolt connections have the advantages of simple and fast installation, good mechanical performance, assembly and disassembly, high pressure bearing, safety and reliability, etc. High-strength bolts are a new type of steel structure connection method developed after riveting connection, and have now developed into one of the main means of steel structure connection today. 1. Classification of high-strength bolts High-strength bolts can be divided into two types: large hexagonal head type and torsion shear type in appearance; if they are divided into 8.8, 10.9, 12.9, etc., according to the performance grade, the large hexagonal head high-strength bolts currently used in our country have 8.8 and 10.9 grades, while the torsion shear type high-strength bolt strength bolt is only 10.9 grades. The large hexagonal head high-strength bolt connection pair consists of a bolt, a nut and two washers (the screw head and the nut each have a washer): the torsion shear type high-strength bolt connection pair consists of bolts, nuts and washers. When bolts, nuts and washers form a connection pair, their performance levels must match. 2. According to the connection method, high-strength bolts can be divided into three types: friction connection, tensile connection and pressure connection. Friction connection and pressure-bearing connection are both shear connection. Bolt friction connection trans
What should be paid attention to when installing bolts during steel structure installation?
---
High-strength bolts are most used in the installation of steel structures, and the following problems often occur in practice: Bolts are less exposed or lower than nuts; The bolts are not tightened, and the plum blossom head is screwed off during the twisting and shearing process, and the large hexagonal shape is not marked with the initial and final screwing; During the actual installation process, the original layer of protective paper on the friction surface was not completely torn off; Use high-strength bolts for temporary fixing, and do not paint seal within two days and two nights after installation; The torque and axial force were not re-tested, and the fastening torque was not calculated in strict accordance with the relevant regulations;
Precautions for on-site welding of steel structure bolt balls
---
1. When it comes to welding, everyone is very worried. The welding of the ball handle is carried out in the factory, and it is the welding of the same base material, which is carried out according to the conventional process, which is no problem. On-site welding, such as the welding of the connecting plates of the rods, the welding of supports such as roofs, carriages, light bridges, and the welding of reinforcement parts when the grid is reinforced, etc., are welded after the grid is installed or during the use of the grid. There are three concerns about on-site welding: first, whether the internal force will change after the grid components are welded and heated, resulting in structural instability and damage; second, whether the welding of different base materials of Q235B steel plate and 45 #steel bolt ball is possible; third, after the welding of components heats up, especially on the bolt ball, will the welding cause high-strength bolt annealing and the strength will decrease.
Partner